---
In 4 steps you design decisions that are widely supported
This practical book is indispensable for anyone who wants to make better group decisions.
The book was in the top 10 of best-selling management books and on the longlist for management book of the year 2018!
Order the book today for €35,95 and you will receive it tomorrow.
Order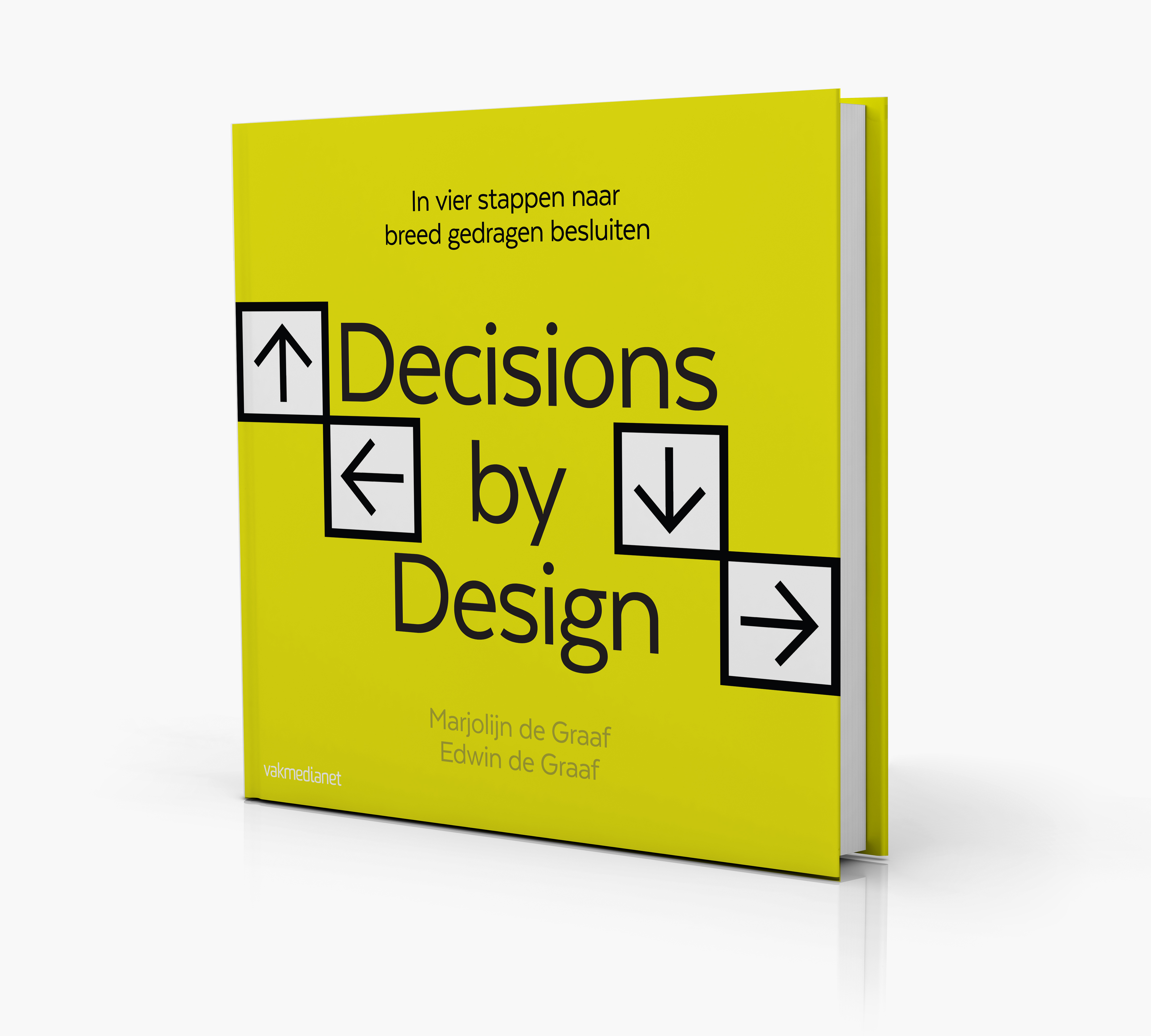 Marjolijn and Edwin have extensive experience in guiding group discussions and know how to translate this into useful tips, tools and techniques. They also offer insights that not only help you understand the process, but also apply them. They combine a rigorous approach to process design for decision making with a good sense of people.Robert Verheule - Rijkswaterstaat
The Decisions by Design method has an enormous added value: not only do you arrive at a group decision in a simple and structured manner, the decision itself is actually good and all parties are behind it. With Decisions by Design, you get the best out of your employees and therefore your organization. Decisions by Design: I highly recommend it!Prof. dr. Emile Aarts - Tilburg University
Judging too quickly, reacting emotionally, lingering on new insights - I fell into all these traps. The quality of the decisions I made was just as bad. After reading Decisions by Design, I immediately started to do things differently. That's the power of this book: it encourages you to immediately put the steps and principles into practice. I can tell you: it works!Hans van der Loo - Betterday
Training Decisions by Design
In this two-day training you will learn the decision-making method Decisions by Design to come to a supported decision, in which those involved experience a win-win situation.
We share the basics and the four steps, which you can use in your own practice to realize a group decision. Furthermore, we will work with 4 cases to master the method based on the Decision Design Canvas.
Read more | sign up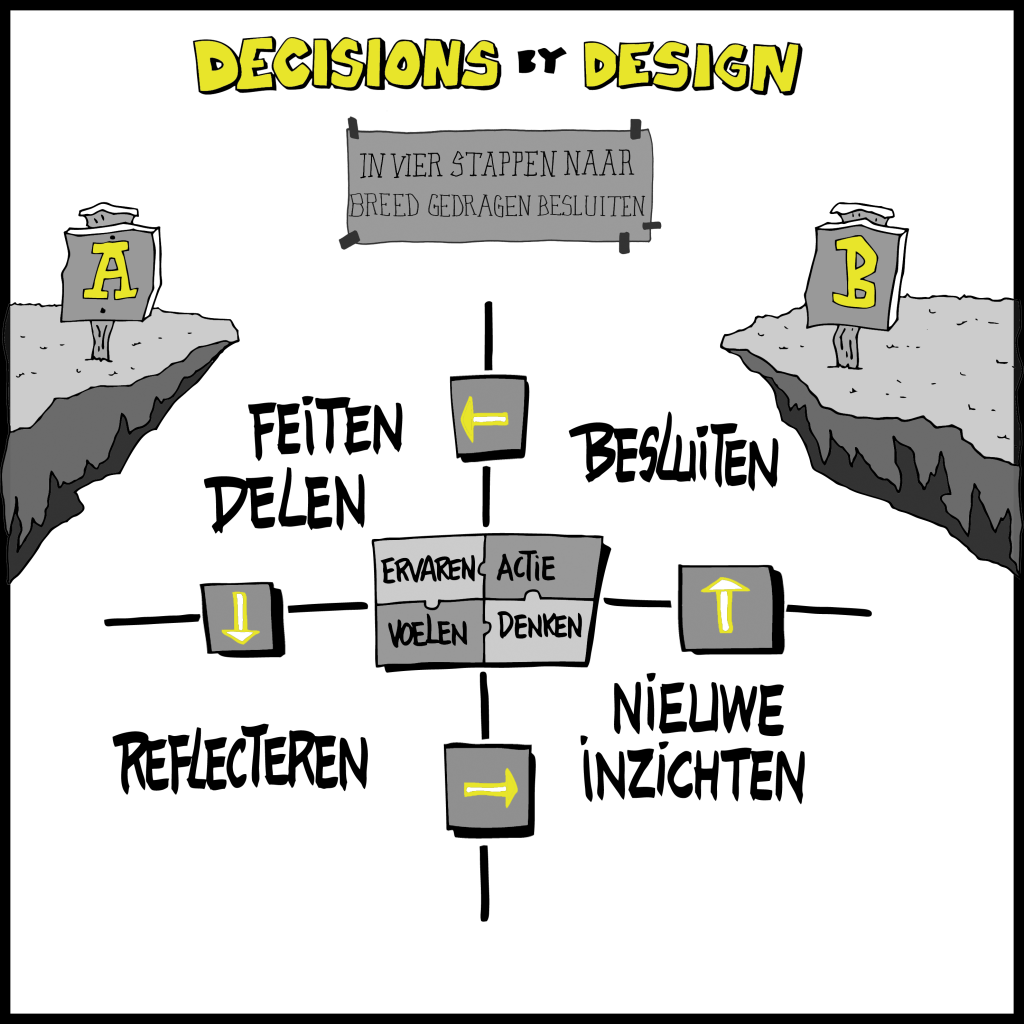 ---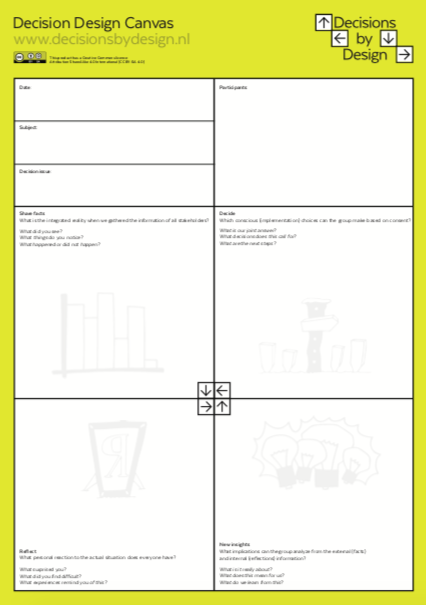 Decision Design Canvas
The route to the decision is as important as the decision itself.
Maintain focus in coordinating with different stakeholders, give each a voice in decision making, and record all choices well so that people take responsibility.
The Decision Design Canvas is a free tool that provides guidance for productive and collaborative decision-making.
Will you be applying, sharing or remixing the Decision Design Canvas? Cool! Check out the license.
Free download
---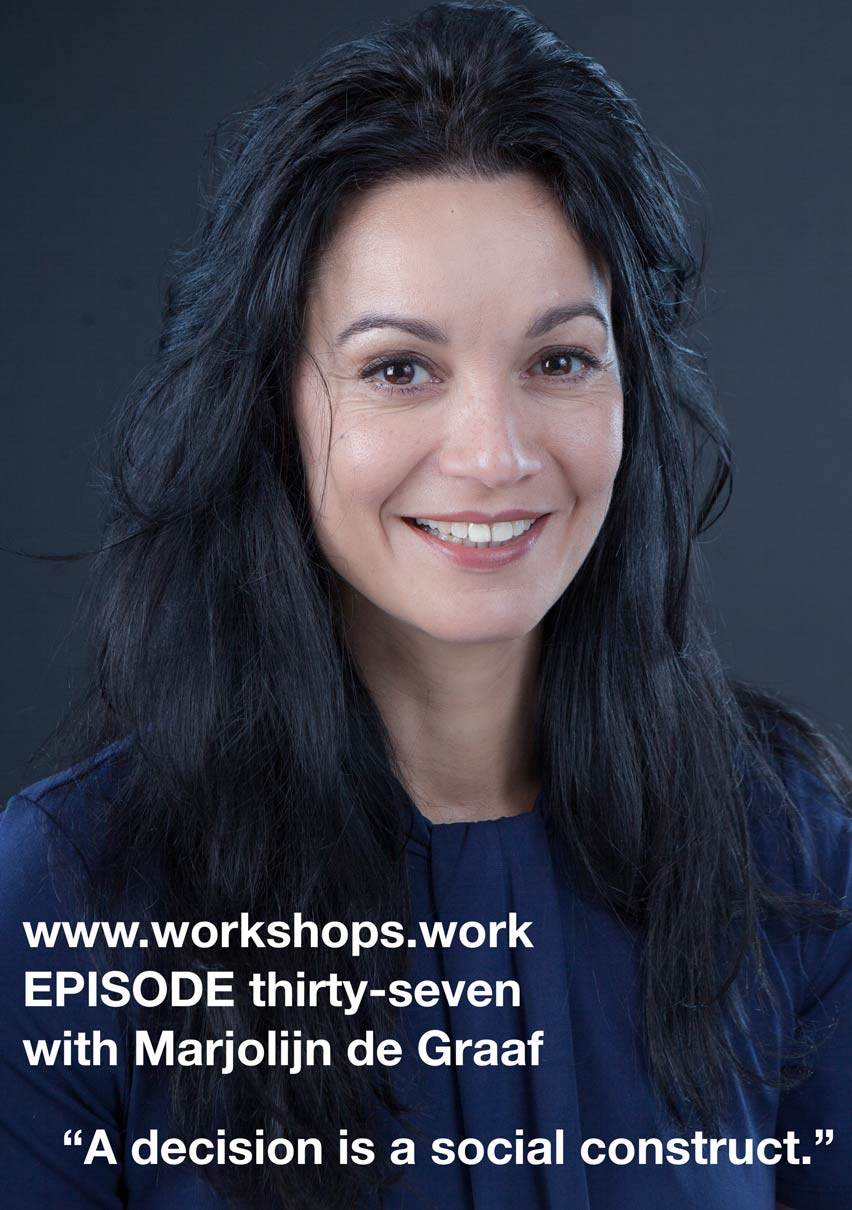 Podcast by WorkshopsWork
Myriam Hadnes of Workshops.Work interviewed Marjolijn de Graaf in her podcast show. This episode focuses on how a simple design process can lead to decisions that do get commitment, implementation and assurance.
The podcast leads you through the 4 steps of Decisions by Design and shows that such a decision making process can take either 5 minutes or several days. You'll learn what to do so that the final step of actually making the decision seems natural to the group.
Also you'll learn about the importance of exploring differences before seeking agreement.
Finally, don't miss the part when Marjolijn explains how she applies Decisions by Design to decide on the most appropriate workshop format with her client!
Listen to the podcast
---
Tips & tricks voor betere besluitvorming
---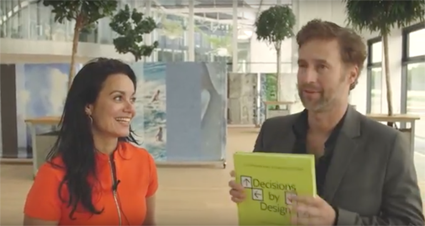 Book launch in LEF future center Rijkswaterstaat
On May 12, 2017, was the book launch. You get an atmospheric impression of this celebration! Klik hier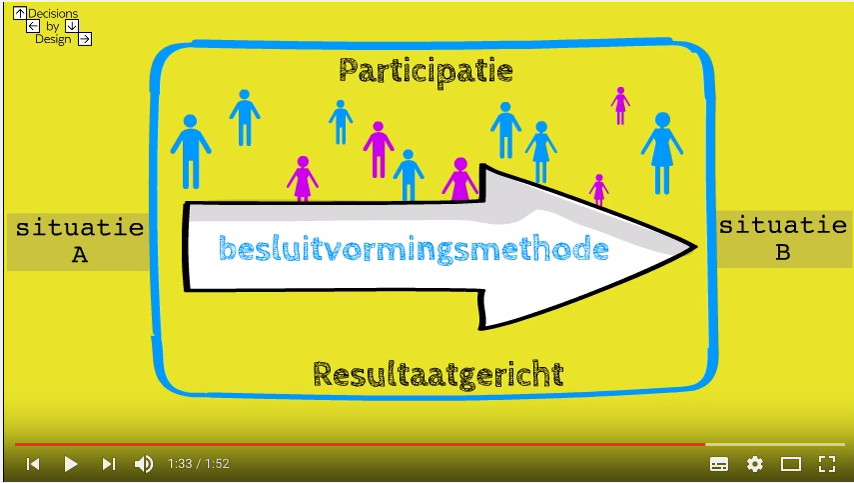 Why do I need a decision-making model?
In 2 minutes, you'll learn from this video what Decisions by Design solves for you. Klik hier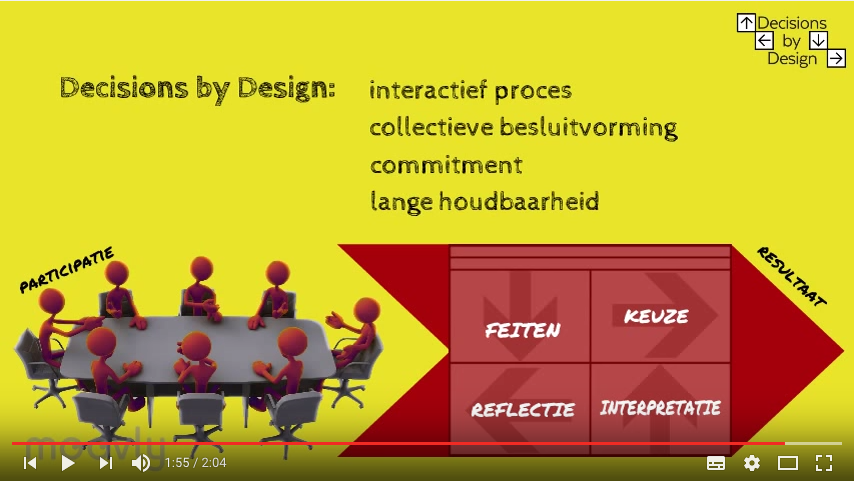 What does Decisions by Design entail?
Watch this video that explains the decision-making model in 2 minutes that will make you never want to be without it. Klik hier